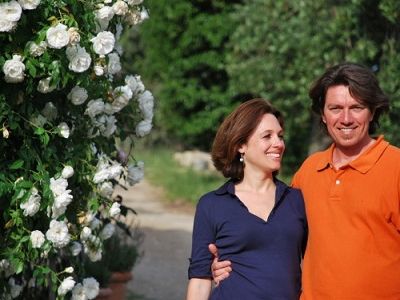 Filippo and Laura, the owners, live in the countryside and have been working in hospitality for over 20 years at Ancora del Chianti Eco BB & Art Retreat on the hills of Greve in Chianti. Laura is an hobby artist and crafter and paints with a Florence based art group. Filippo is a hobby wine maker and trumpetist. "We are happy to share and enjoy our Anchor in Florence as we do!"
Guelfa56 is their perfect spot when moving to Florence for short breaks and participate in Florentine life, following their passions. Choosing this apartment they get the full Florentine experience, staying only a few steps away from Piazza Duomo and within walking distance from every other beautiful attractions and best shopping places Florence has to offer.
Laura is a true art lover: drawing, painting, sculture and mix media. She paints as a hobby with a Florence based group of artists. She is also sewing addicted and creates fabric bags in her atelier at Ancora del Chianti EcoBB & Art Retreat . Florence with its grand art tradition and contemporary avant-garde artists and fashion suggests impulses towards new creative visions.
Filippo in his spare time is a winemaker and trumpet player. In Florence you can enjoy clubs with live concerts and wine bars: so delicious, so inspiring...